All I wanted to do was ride my bicycle, but the snow prevented me from stepping foot outdoors until I dressed in layers of warm clothes. I missed the sun, the energizing warmth on my head and skin. I missed the green on the trees and the sounds of spring peepers singing their evening songs.

Last night's storm system packed a powerful punch, blanketing the streets and lawns in a fresh layer of white powder. Ensuring I wouldn't see the blue sky for at least another day while the clouds lazily passed.

Instead of daydreaming all morning, I donned my coat and headed outside to chisel ice off my car's windshield. I had work to do. Bill collectors to pay. Traffic to navigate. And there would be a ton of that. Always.

Snow crunched under the weight of my boots as I plodded to my Jetta. I unlocked the doors and dug around the glove box for my scraper. Service receipts. Owner's Manual. Insurance cards. What's this? Why is my title in here?

Ugh. I had to get better with organization.

Ahh. Finally. I grabbed the purple and clear plastic ice machete and hacked away at the glass while the heater warmed the inside. Once I was satisfied I'd be able to see, I wiped my hands, and went back in the house to grab my purse and coffee.

My husband greeted me in the family room, still in his pajamas, wiping sleep from his eyes. "What are you doing?"

Same thing I do every morning, Pinky: Taking over the world. "Going to work."

He laughed and walked to the kitchen, straight to the coffee pot, then poured me a nice hot mug full. "Do you know what today is?"

"Monday."

Nodding, he held the coffee out to me. "Yes. That's right. But it's something else, as well. Think about it."

The man was off his rocker. Totally looney. "I'm going to be late! Tell me the rest of this joke later."

"Fine, but when you get to work and remember it's Martin Luther King's Day, don't say I didn't try to warn you that the office would be empty."

Sigh. Maybe today would be a good day to get organized. I ran out and turned off my car, removed the umpteen million layers I wore, and went back to daydreaming about the sun.

Summer would be here soon enough. Right?


~~~~~~~~~~~~~~~~~~~~~~~~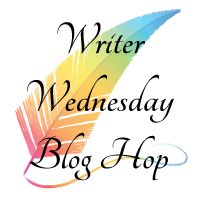 During the
Let Me Reintroduce Myself Blogfest
, I met Carrie Sorensen. She told me about her weekly picture prompt blog hop. So I decided to join, having no idea it was not only a picture prompt but there were words I HAD to use in my flash fiction piece (Bill, chisel, title, system, bicycle)
I managed to complete an entry. YAY! I had a great time. I think I'll play again next week.
~Krystal